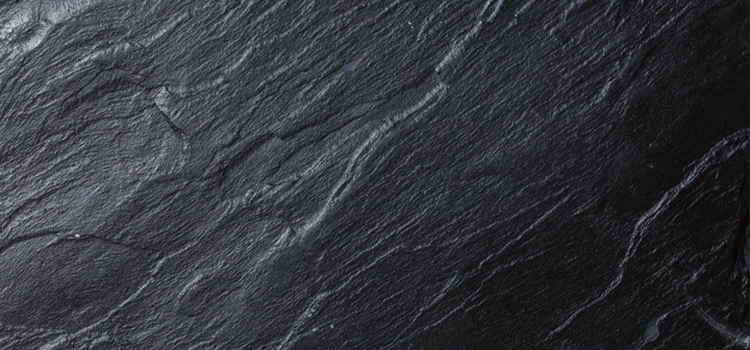 Lapotra / Leather Finish Granite
Leathering granite is an intense and difficult process that is achieved by running a diamond tipped brush over the stone's surface repeatedly. This strips away imperfections and polishes the stone while leaving the natural contours and grooves intact. The word Lappato has been derived from some Italian words. To produce Lappato finish, granite surface is first grinded by using an abrasive and all the polish on the granite surface is removed. Various stone brushes are applied in a way similar to leather finish. While in Leather finish granite, the process stops here, in case of lappato finish, three more special stonesare applied to achieve final finish which is a combination of matt and gloss, less reflective and has a granular worn-out but highly elegant look. The surface is non slippery and easy to clean.
Anka Enterprise is a Manufacturer, Supplier & Exporter of Lapotra / Leather Finish Granite. Lappato Finish & Leather Finish gives a soft sheen to granite and is less shiny than the polished stone. Lappato Finish & Leather Finish helps in hiding fingerprints, water spots & smudges. Lappato Finish & Leather Finish need lower maintenance.
Lapotra Finish & Leather Finish granite counters are beautiful, practical, and elegant. The more durable countertops are a great choice especially for those who love to cook since the stone surface resists stains, scratches, and heat. A large island with a Lapotra Finish & Leather Finish finish can easily turn into a chic dining space or serve as a grub hub for parties. Lapotra finish and leathered finishes are becoming more and more popular for darker tones. While they are both durable options, there is still a great debate on which one is better.
Lappato Finish is loosely coupled with Caressed finish and is also known as Lapotra Finish. Black Forest Leather Granite, Steel Grey Leather Granite, Absolute Black Leather Granite, Black Galaxy Leather Granite, Antique Brown Leathered Granite are some of its variants. Lapotra Finish & Leather Finish is best for decoration like building material, wash basins, artifacts, table tops, countertops, floor, kitchen, living room, Staircase. Lapotra Finish & Leather Finish is durable for many years. Lapotra Finish & Leather Finish are suitable to add flamboyance to any room or designated space.
The lapotra finish is the leathered finish with some added shine to it. It is achieved by the polish of the raised areas of the stone, which creates a shine on those surfaces. This look is considered both elegant and rugged. This process also seals the pores of the stone to keep it protected from moisture. A leathered surface is lower maintenance and doesn't require as much cleanup all the time. Because of its textured nature, it does a good job at hiding fingerprints, smudges, water spots, and even crumbs. When compared to a honed finish, it does offer more stain resistance. But if it gets damaged, it may be more difficult to replicate the finish, so a larger area or even the whole countertop might require refinishing.
Lapotra Finish & Leather Finish Price is competitive among the other types of Textured Granite. Anka Enterprise provides premium quality Lapotra Finish & Leather Finish Rates, that match with our esteemed customers budgets.
Anka Enterprise is exclusive Supplier of Banswara Marble and renowned Manufacturer, Supplier & Exporter of Granites & Marble. Anka Enterprise provides various Marble & Granite Products & Services like Lapotra / Leather Finish, Wall Cladding, Marble Tiles, Cobbles & Pebbles and Marble Powder. Anka Enterprise personally invites designers and architects to find exclusive quality of natural stone for all types of projects. Anka Enterprise of Banswara Rajasthan has been a reliable partner for all your MARBLE, GRANITE AND NATURAL STONE requirements. Anka Enterprise of Banswara Rajasthan India has exclusive relationships with some of world's most renowned Architects, Interior designers, Builders, Developers from all around the globe. From homes or villas, to hotels, we cater to all types of requirements. For more information, follow our Facebook and Instagram.